Lawyers
Mio Takemoto
Associate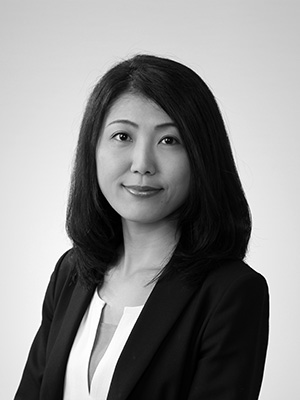 As an undergraduate, Mio studied law at Kansai University. She was dispatched to Catholic University of Leuven (Belgium) as an exchange student for one academic year. She subsequently studied law at Doshisha Law School (J.D.) and shipping law at Waseda University (LL.M.).
She was qualified as a lawyer in 2011 academic year and a marine counselor in 2012.
Her practice covers a wide range, focusing on both contentious and non-contentious shipping matters. She specializes in cargo claims and defenses, marine/land/air/multimodal transportation, and charter party disputes, as well as marine casualties. Her expertise extends to shipbuilding, ship finance, ship sales and purchases and international agency agreement regarding logistics services.
Practical Explanation of Bill of Lading, (Co-author, co-edited by Takayuki Matsui and Kenichiro Kurosawa)SEIZANDO-SHOTEN Publishing, 2016 (Sumida Award, the Japan Shipping Exchange Inc., 2017)