Lawyers
Masahiro Amemiya
Partner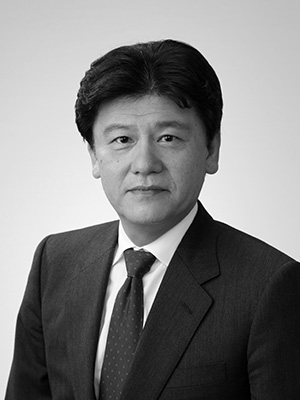 As an undergraduate, Masahiro studied law at Waseda University. He subsequently studied shipping law as a post-graduate student at the same university (LLM).
He worked at Nittsu Research Institute and Consulting, Inc., a subsidiary of Nippon Express, as a researcher specializing in shipping law and transport law, and gained experienced in overseas transportation and offshore works. He was qualified as a lawyer and a marine counselor in 1999. He also was seconded to maritime law firms and P& I Clubs in London and a maritime law firm in China from 2004 to 2005.
His practice covers a wide range, focusing on both contentious and non-contentious shipping matters. He specializes in cargo claims and defenses, transportation contract and charter party disputes, as well as collisions and ship fires. His expertise extends to marine insurance, shipbuilding, ship sales and purchase and bankruptcy of marine-related companies.
He devotes himself to his academic works. At present he is a visiting professor of Law, Waseda University, a visiting professor of Law, Dalian Maritime University, as well as a member of an academic society related to maritime law. He teaches legal procedures related to maritime cases and maritime law related to casualty at Waseda University and organizes regularly study meetings with Dalian Maritime University. He is also a chief fellow of the Institute of Maritime Law (Waseda University Comprehensive Research Organization). He participated in the discussions on revision of Commercial Code (Maritime law and transportation law) as a secretary of the Legislative Council of the Ministry of Justice. He is also a councilor of Japanese Maritime Law Association, an arbitrator of maritime arbitration commission at Japan Shipping Exchange, Inc.
Handling Issues arising from Insolvency of shipping company, (Co-author)SEIZANDO-SHOTEN Publishing, 2017
The Rotterdam Rules in the Asia-Pacific Region, (Co-author, edited by Tomotaka Fujita)SHOJIHOMU, 2014
The Law of Marine Collision, (Co-author, edited by Takashi Hakoi)SEIBUNDO Publishing, 2012 (Sumida Award, the Japan Shipping Exchange Inc., 2013)
Handling Claims arising from International Carriage, (Co-general editor), SEIZANDO-SHOTEN Publishing, 2009
Recent Handbook for Logistics, (Co-author, edited by Nittsu Research Institute and Consulting)HAKUTO-SHOBO Publising, 1991